PREMIUM CHARISMATIC DESIGN
DS 7 CROSSBACK is first of the second-generation models from DS Automobiles. This sophisticated and elegant SUV asserts itself with a feature at the front that is instantly recognisable: DS WINGS. From the side, its sculpted shapes and the intricate aesthetics of its alloy wheels emphasise its dynamism.
Fashioned like a piece of jewellery, DS ACTIVE LED VISION is the exterior design's finishing touch.
A vehicle produced in France
DS 7 CROSSBACK is manufactured at the Mulhouse site. It is assembled in Alsace, from fitting to assembly, including painting. The manufacture of DS 7 CROSSBACK is the result of meticulous work, combined with the latest generation of robotic technology. On the Mulhouse site, the DS Automobiles teams carefully assemble each of the DS 7 CROSSBACK parts. Before shipment, the DS Brand SUV is inspected down to the smallest detail, a guarantee of high quality.
Quote request
REFINEMENT & NOBILITY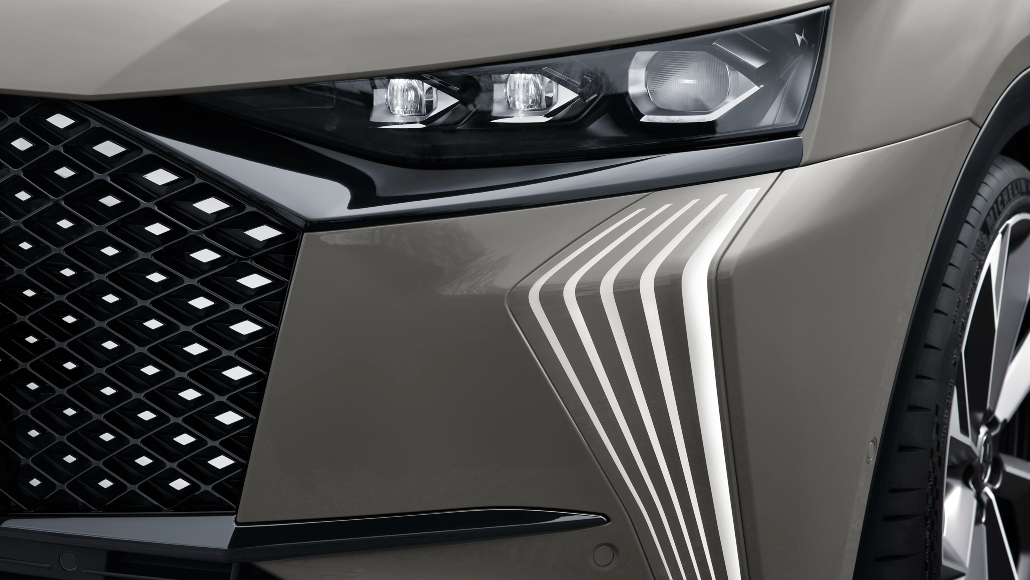 MUSCLE AND ELEGANT LINES
Charismatic, muscular and sensual, DS 7 CROSSBACK reveals its elegantly contrasted lines and its personality at first sight. This subtle blend is the result of our desire to express the refinement and excellence of the best know-how.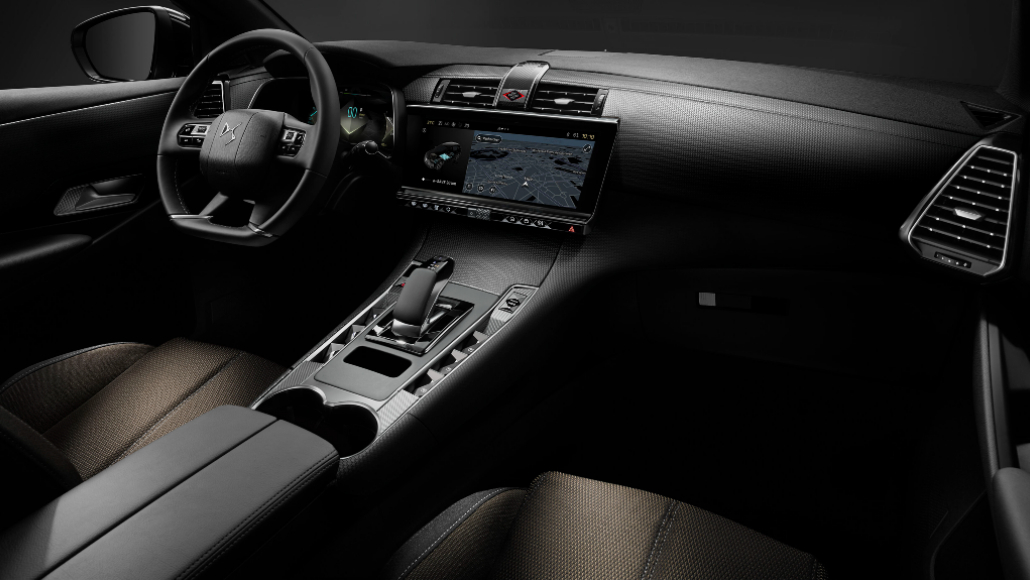 YOUR MOST BEAUTIFUL INTERIOR
Contemporary and chic, the interior of DS 7 CROSSBACK expresses all the know-how of our designers, engineers and saddlers. Every material and every detail attests to Haute Couture interiors. Celebrating Paris, the interior of DS 7 CROSSBACK is true to the DS style philosophy: personalization. Select a DS interior below and click "interior view" to see a 360 ° interior view.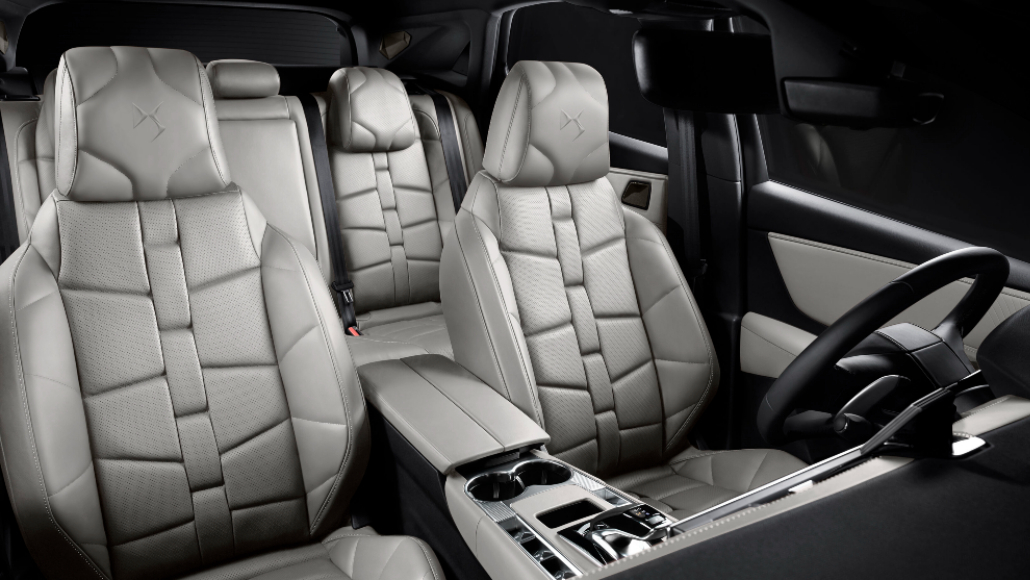 ABSOLUTE COMFORT & SPACE ON BOARD
Inside DS 7 CROSSBACK, passengers enjoy unprecedented roominess, particularly in the rear seats where the backrest of the bench seat can be tilted electrically from 23 ° to 32 °. The seats are designed in high-density foam for more comfort and resistance ... at the front they can be heated, ventilated and massage (5 modes available from the central touch pad).
DS ACTIVE SCAN SUSPENSION: active suspension
Thanks to its camera and its sensors DS ACTIVE SCAN SUSPENSION anticipates every imperfection of the road to erase the defects. The active suspension system transmits data in real time to a computer, which acts on each of the wheels independently to adjust the firmness or flexibility of the suspensions and ensure maximum comfort.
Quote request
The DS Experience