ELEGANT & DYNAMIC
This modern SUV combines technical excellence and exceptional comfort so you can rediscover the joy of driving. Inside, advanced technology and attention to detail make this new model the essence of the art of travel and the French expertise of DS Automobiles.
A POWERFUL DESIGN
Enhanced by DS PIXEL LED VISION 3.0 and DS LIGHT VEIL, New DS 7's light signature gives it a sharp, unforgettable look. Our new high-tech headlamps combined with a new grille emphasise the front's elegance.
The full LED scale-effect rear lights emphasise New DS 7's fresh light signature making it so special and recognisable on each trip.
Quote request
DISTINGUISHED EXPERIENCE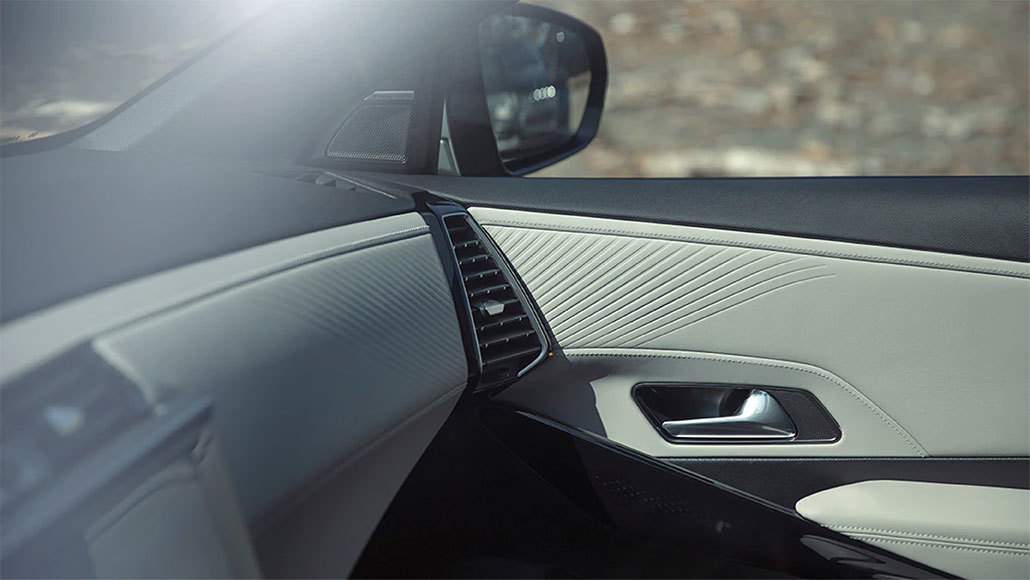 INTERIORS CLOAKED IN NAPPA LEATHER
Elegant to the last detail, New DS 7's interior features sophisticated finishes and premium materials such as Pearl Grey or Basalt Black Nappa leather upholstery. Succumb to luxury and the touch of high-quality materials, designed in the pure craftsman's tradition.
WATCHSTRAP LEATHER UPHOLSTERY
Our upholsterers have enhanced New DS 7's interior with Nappa leather, a precious full-grain leather. The exclusive "watchstrap" upholstery gracefully emphasises the strong link between DS Automobiles and French craftsmanship.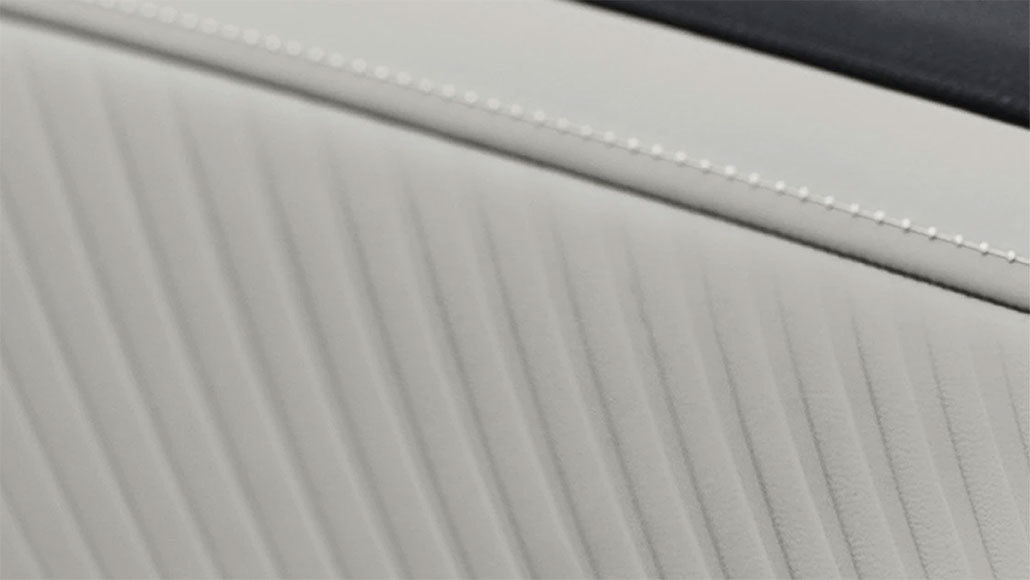 PEARL STITCHING
A highly sophisticated detail in the shape of a pearl that's replicated on the seams of our leathers, Pearl Stitching came straight from the imagination of our upholsterers. Elegant and delicate, this nod to high fashion is a unique signature for DS Automobiles.
CONNECTED TRAVEL
For DS 7 we developed a cockpit that's immersive and steadfastly high tech. With its 12.3 inch digital instrument panel and its large 12 inch HD central screen, you'll enjoy better readability for greater comfort and be able to access all essential information in a few taps.
DS IRIS SYSTEM is our new information ecosystem that's intuitive, ergonomic and can be completely personalised. It includes a personal assistant with a touch screen and voice recognition. DS IRIS SYSTEM does what you want, when you want.
Inside New DS 7, enjoy a unique audio experience by taking advantage of its FOCAL Electra® Sound System. The audio system consists of 14 speakers, including a subwoofer and an amplifier with a total power of 515 Watts for an exceptionally immersive sound.
Quote request